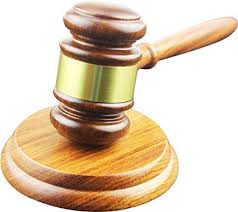 Auctions & Private Sales
Occasionally we have auctions and private sales due to nonpayment of storage.
We have a legal process we have to follow. This process is listed below
· Notification to owner and then public notice process will take place
· At the same time as public notice, the item will be listed with the date of auction and deadline for bidding or private sale and location of listing.
· Please keep in mind the owner has the option to pay the debt through the close of the public notification process.
· If a blind auction
o On the date of the blind auction you must drop off your bid at the Jobbers location listed in the public notice in a sealed envelope with your name, address and phone number inside the envelope and the name of the auction on the outside of the envelope.
o Please do not put personal information on the outside of the envelope.
o There is no inspection of the auction items prior to your submitting a bid.
o If you win the bid and auction, we will call you the morning following the close of bidding. If you do not answer we will leave a voicemail. This will constitute notice.
o The winning bidder will have until 5pm that same day to pay for and pick up the contents of the auction.
· If a Private Sale
o If a private sale will occur instead of a public auction, details of the item for sale and location of listing will be here and in the public notification.
· Once the item is auctioned or sold:
o Items cannot be disposed of at Jobbers Moving & Storage.
o The winning bidder or buyer will be responsible for removing all contents of the auction.
If you have any questions regarding this process, you can call 701-222-1111.